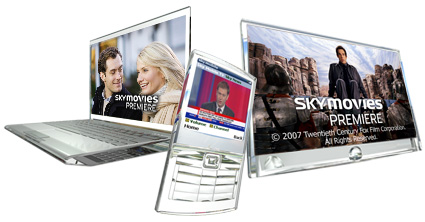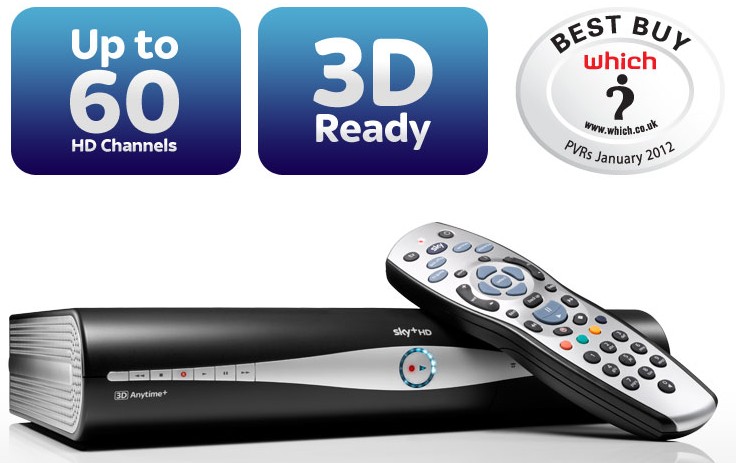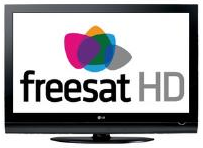 ASTRA 2 | SATELLITE ENGINEERS SPAIN | BRITISH TV SPAIN | ENGLISH TV SPAIN |
SATELLITE TV
| FREEVIEW TV
ASTRA 1N INFORMATION FREQUENCIES SPAIN

Always use a member of the European Satellite Engineers Association.
SKY TV ALICANTE
|
SKY TV DENIA
|
SKY TV CALPE
|
SKY TV BENIDORM
|
SKY TV TORREVIEJA
|
SKY TV ORIHUELA
SKY TV MURCIA
|
SKY TV GRANADA
|
SKY TV ANTEQUERA
|
SKY TV FUENGIROLA
|
SKY TV MIJAS
|
SKY TV MARBELLA
SKY TV SAN PEDRO
|
SKY TV ESTEPONA
|
SKY TV SOTOGRANDE
|
sky tv in spain satellite british tv spain
|
Youtube
|
Fortuna SKY TV
Villa Martin Satellite TV
Punta Prima Satellite TV | San Miguel Salinas | La Laguna | Playa Flamenca | Campomoar
Camposol | Campoverde | Pillar Horadada | Cabo Roig | La Zenia | Guardamar | Rojales | Alicante Benidorm | Denia | Calpe | Murcia | Cartajena | La Manga | Los Montesinos
Caravaca de la Cruz | Murcia | Cartegena | Cehegin | Mula | Bullas | Archivel | Lorca | Totana
Mazarron | Aquilas
1.45 - 1.9 - 2.4 Portuguese Satellite dishes supplied and fitted with Manhattan Satellite
receivers or original SKY receivers
Big Kahuna Trading Group Sl
Registered in Spain CIF : B92696087
Web design in Spain SEO Webmaster
© Copyright 2005, 2006, 2007, 2008, 2009, 2010, 2011
If you copy any content from this website we will take immediate legal action
We offer a 100% satisfaction guarantee, we only use top quality Italian cable, Invacom LNB and Portuguese satellite dishes all installations are guaranteed for 12 months and additional cover is available. We are fully insured, legaly registered in Spain.
Custom Search
Many customers ask us where do the Sky TV, Freesat and Freeview TV channels come from? The answer is Astra2D & Astra 1N

Why not watch this video to learn about how the TV shows are broadcasted into your home.
Using a satellite dish and satellite receiver you can receive your favourite TV shows in Spain, Portugal and France.

Most of the TV channels are free however you may wish to use a SKY subscription card or Setanta Sports card to receive "premium" TV channels.
HOME
|
HIGH DEFINITION
|
HOME CINEMA
| PRICES | SATELLITE RECEIVERS |
SKY CARDS
| SATELLITE DISHES
ASTRA 1N SPAIN CHANNELS & FREQUENCIES
ASTRA 1N SPAIN CHANNELS & FREQUENCIES
A new satellite, Astra 1N, will soon be located with the other Astra 2 satellites to provide UK satellite TV.

Astra 1N was launched earlier this year, and has completed testing and is slowly moving into its required location, and, according to SES Astra, is expected to be operational from mid October.

It will join the existing Astra 2 satellites (Astra 2a, Astra 2b, Astra 2D) and Eurobird 1 at the 28 degrees east location.

SES Astra say that Astra 1N will be providing "additional" and "temporary" capacity at that location – presumably as the current satellites are close to capacity, and with more and more High Definition channels coming online, there is a need for more satellite capacity. It may also mean that some UK satellite TV channels that are currently "free to view", may become "free to air", meaning channels like Five* and Five USA may join Freesat shortly.

Astra 1N will also be there to assist with frequency changes when the three Astra satellites are due for replacement – from late 2012 to 2114. When Astra 1N reaches its destination, you will not have to realign your satellite dish to continue reception of UK satellite TV. Any changes in frequencies to channels if and when they move or are added to Astra 1N will be made automatically to Sky boxes and Freesat boxes.

As you may gather from the designation, Astra 1N is not due to be at 28 degrees east permanently. The Astra 1 designation satellites are deployed at 19 east. And so when its mission at 28 east has been completed, Astra 1N will move to its correct location in the sky, at 19 east.
For expats living in fringe reception areas, until the Astra 1N satellites starts to function, it is guess works as to its reception in such areas like Spain or Greece or Italy.

This entry was posted on Saturday, September 24th, 2011 at 10:38 am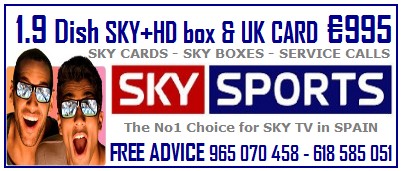 UNLIKE MANY SATELLITE ENGINEERS WE WANT TO MAKE IT CLEAR THAT BUYING AND USING A 1M DISH IS ONLY "TEMPORARY" UNTIL 2013 AND BECAUSE OF THIS WE WILL ONLY OFFER A 6 MONTH GUARANTEE ON ANY 1M SYSTEM THAT WE INSTALL, WE STRONGLY RECOMEND ALL OUR CLIENTS TO GO FOR A MINIMUM 1.4 DISH RATHER THAN WASTE YOUR MONEY.
Over the last week or so, UK TV satellite channels on Astra 2D have been migrated over to the Astra 1N satellite. The final phase of this transfer is the migration of all BBC channels on their transponders. This will take place in the early hours of tomorrow morning (Friday 24th Feb).
It will mean that Astra 2D is free of channels. SES Astra can be either repositioned to another location as a back up or possibly decommissioned. It was launched in 2000 with a 12 year mission, so it is coming to the end of its mission. No changes will be required of Sky or Freesat receivers, as, like the previous changes to ITV and Channel 4, the BBC channels will remain on the same frequencies they are currently using. They will only be "swapping satellites".

There should be no impact on viewers in the UK as a result of this change of BBC channels from Astra 2D to Astra 1N.

However, viewers in the southern areas of Europe, may notice some changes. Some areas of southern Europe may find that they are no longer able to receive BBC channels with their existing satellite dishes, due to the signal footprint of Astra 1N being different to Astra 2D. In other areas of southern Europe, it may mean channels that were previously unavailable unless you have a huge satellite dish, may now be able to be received on smaller satellites dishes.
How long all of this will last is really unknown. Presumably it will only last until the next batch of Astra 2 satellites are launched, with the first in late 2012.

ASTRA 1N SPAIN CHANNELS & FREQUENCIES

Following a successful launch on August 6 2011, the satellite is currently being moved to 28.2° East and will undergo testing before being made operational.

ASTRA 1N will provide DTH broadcast services, notably digital and HD television. The satellite will first provide interim capacity at 28.2° East for the UK and Ireland before being re-located to 19.2° East after the launch of Astra 2E.

Astra 1N is expected to reach 28.2° east around October 20 2011, the satellite should be taken in to service November 1, 2011.

There is no confirmation on which transponders have already be assigned, though it is almost certain those to be used will be in band C (10.95-11.20 GHz).
SES have already confirmed that Channel 4 has reserved capacity on Astra 1N. The new transponder will be a UK spot beam, not a Pan Euro wide beam, it will be used for Channel 4 HD. The transponder will use DVB-S2. ITV and Channel 5 may also have reserved capacity, though this has not been confirmed.
This morning (16/02/12),

Don't you just still "love" SES-Astra!

Early this morning some more Astra 2D

frequencies were moved over to Astra 1N.

The frequencies moved this morning from

Astra 2D to Astra 1N were:-

10.744 H, 10.862 H, 10.876 V, 10.921 H

and 10.936 V



So currently these are the Astra 2D

frequencies that are now on Astra 1N:-

10.714 H, 10.729 V, 10.744 H, 10.758 V,

10.832 H, 10.862 H, 10.876 V, 10.891 H,

10.906 V, 10.921 H and 10.936 V.

The BBC frequencies will be next to move

and they will move soon, if they don't

move tomorrow (Friday 17/02) then they

will definitely be moved early next week

(Monday 21/02 or Tuesday 22/02),

Astra 2D is empty by the end of next week

but the big question is what are the plans

for Astra 2D, further investigation needed!



The following was posted on 15/02/12

The UK and Europe are slowly waking up to the fact that my "World Exclusive" news about Astra 2D's frequencies/channels being moved to Astra 1N has happened, for instance Germany which previously needed a large or very large dish to receive Astra 2D in all but the North Western parts of the country can now receive Astra 1N and more specifically ITV's and Channel 4's family of channels with a 60cm satellite dish countrywide, all over Europe changes have been observed, some for the better and some for the worse, remember that this site told you all that this was going to happen as long ago as 21/11/11, stick with this site for more "World Exclusives" from the satellite world.

Coming sometime soon my thoughts and predictions on what will happen next regarding Astra 1N and stuff!!


The following was posted on 14/02/12

"PAYBACK TIME!!!!"(The Charlie Daniels Band once sang!!)

"THE TIME TO REMEMBER!!!!"(Billy Joel once sang!!)

YOU ALL REMEMBER THIS FROM 21/11/11????
Dear

Please find below our answers to your questions in as far as we can answer to rumors...

Transmission on 2D will be transferred on 1N (with same parameters) next year. Exact date is not yet defined... and it concerns only our customers at the moment.

Kind regards



SES

Luxembourg



YEAH BABY, IT HAPPENED!

This morning (14/02/12),

Valentine's Day would you believe,

Don't you just "love" SES-Astra!

Early this morning some Astra 2D

frequencies were moved over to Astra 1N



Currently:-

10.714 H, 10.729 V, 10.758 V, 10.832 H,

10.891 H and 10.906 V have been moved

from Astra 2D to Astra 1N,



We CAN expect more moves and

We CAN expect more developments



What has happened today is exactly what I

told you was going to happen



I have one thing to say to all the people

who visited this site and kept faith with

this site, believed in what this site had

to say about Astra 1N

Thank you so much, it really makes me

feel that all my efforts have

been worthwhile



I have two things to say to all the doubters

who said my information was not correct

and who trolled (rubbished) me and my

site, the silence really is deafening!

1) It most certainly was correct and it

most certainly was a "World Exclusive"

2) Stick it up your ARSE, LOO-sers!!



SEE ROB'S REVENGE HERE



"OOPS, I DID IT AGAIN!!!!" (Britney Spears once sang!!)



AND ONCE AGAIN HERE'S THE FULL E-MAIL THAT I RECEIVED FROM SES-ASTRA ON 21/11/11



Dear


Please find below our answers to your questions in as far as we can answer to rumors...

There's no plan to move 1KR.
ASTRA 1N will be moved to 19.2°E, not in 2012, but later on. More precise date is not public information yet
There is currently no public information about an Astra 2C move.
Transmission on 2D will be transferred on 1N (with same parameters) next year. Exact date is not yet defined... and it concerns only our customers at the moment.
New business on 1N is not public information either. However, we may disclose that ITV will start soon on 2.063 (in the coming days) and on 2.059 (in the coming weeks).

Kind regards



SES

Luxembourg

I did delete mine and my contact's personal details for obvious reasons



ASTRA 1N FREQUENCY INFORMATION

NOW THAT ASTRA 1N IS 'ACTIVE', THESE ARE THE FREQUENCIES

SOME ARE CURRENTLY ACTIVE AND SOME ARE CURRENTLY NOT ACTIVE

F0R A MORE DETAILED 28 DEGREES EAST CHANNEL LIST WHICH INCLUDES ASTRA 1N SEE HERE

10.714 H SR 22.000 FEC 5/6 Channel 4, Film 4, Film 4+1, More 4+1

10.729 V SR 22.000 FEC 5/6 Channel 4+1, E4, E4+1, More 4+1

10.744 H SR 22.000 FEC 5/6 RTE Radio, RTE TV, TVE, TG4

10.758 V SR 22.000 FEC 5/6 ITV 1, ITV 2, ITV 4, CITV, ITV 1 Regions

10.773 H SR 22.000 FEC 5/6 BBC 1 London, BBC 2 London, BBC Three, CBBC, BBC 1 Regions

10.788 V SR 22.000 FEC 5/6 BBC 1 Wales, BBC 2 Wales, BBC Parliament, BBC 1 Regions

10.803 H SR 22.000 FEC 5/6 BBC 1 Scotland, BBC 2 Scotland, BBC Four, BBC News, CBeebies, BBC 1 Regions

10.818 V SR 22.000 FEC 5/6 BBC 1 N Ireland, BBC 2 N Ireland, BBC Alba, BBC 1 Regions

10.832 H SR 22.000 FEC 5/6 ITV 1 Regions, ITV 1+1 Regions, ITV 4+1, ITV 1 London HD

10.847 V SR 23.000 FEC 8/9 BBC 1 HD, BBC HD (in the future BBC 2 HD)

10.862 H SR 22.000 FEC 5/6 encrypted Sky UK

10.876 H SR 22.000 FEC 5/6 encrypted Sky UK

10.891 H SR 22.000 FEC 5/6 ITV 1 Regions, ITV 1+1 Regions, ITV 2+1,

10.906 V SR 22.000 FEC 5/6 ITV 3, ITV 3+1, STV, UTV, ITV 1 Regions, ITV 1+1 Regions, STV+1

10.921 H SR 22.000 FEC 5/6 encrypted Sky UK

10.936 V SR 22.000 FEC 5/6 ITV 1 HD, STV HD

10.964 H SR 22.000 FEC 5/6 Channel 5, Channel 5+1, 5USA, 5USA+1, 5*, 5*+1

10.979 V No Signal

10.994 H As 'World Exclusively' revealed here this transponder will soon become an ITV transponder (unless SES-Astra have decided to change the frequency after I so kindly 'leaked' their information regarding their Astra 1N "plans"!!).

11.008 V No Signal

11.023 H No Signal

11.038 V No Signal

11.052 H SR 22.000 FEC 5/6 ITV 1 Regions, ITV 1+1 Regions, ITV 1 London HD (upscaled)

11.067 V No Signal

11.082 H No Signal

11.097 V No Signal

11.112 H No Signal

11.126 V SR 22.000 FEC 2/3 Channel 4 HD

11.141 H No Signal

11.156 V No Signal

11.171 H No Signal

11.186 V No Signal

SYMBOL RATE'S AND FEC'S WILL VARY BUT SYMBOL RATE SHOULD BE EITHER 22.000 OR 23.000 AND FEC WILL BE ANYTHING BETWEEN 1/2 AND 8/9

There are also other frequencies which Astra 1N could feasibly use but that's a bit of a 'long shot' so I won't put them up just yet!



Don't forget where you read it all first!!

And please don't forget, Fink it, Ink it but

please make sure you Link it Fink is used from American slang


Yet yet again "Rob's" is the lead, the others simply feed or bleed!!


COPYRIGHT ROB'S SATELLITE TV 2012





11.067 V SR 22.000 FEC 5/6
Was showing a 'Test Card' in DVB-S during the daytimes over a weekend, but is no longer active, this test was intermittent




"WHAT'S GOING ON!!!!"(Marvin Gaye once sang!!)


11.052 H SR 22.000 FEC 5/6
'20735' now showing ITV 1+1 Tyne Tees (North East)

'20745' now showing ITV 1+1 West (Bristol)

And P.S. this is not Astra 1N but it is ITV,

The 'First' UTV+1 on 10.891 H labelled '10125' is now showing ITV1+1 Westcountry (Plymouth)



The 'Second' UTV+1 that appeared labelled as '10055' on 10.832 H? Well as I 'predicted' previously UTV+1 has been replaced, and it was replaced by ITV 1+1 Anglia (I'm not currently sure which Anglia, I will find out for sure over the weekend)



COPYRIGHT ROB'S SATELLITE TV 2012



"THE HAPPENING!!!!"(The Supremes once sang!!)


The happening I predicted has happened, albeit a little later than I predicted but it's happened, The UK's Channel 5 has been removed from Astra 2D 10.773 Horizontal (that is the BBC transponder), this region of Channel 5 is now only available on 10.964 Horizontal, it has been correctly labelled as Channel 5 (it was previously labelled as 7701), all channels on 10.964 H are now correctly labelled and free to air



10.964 H SR 22.000 FEC 5/6
all the CHANNEL 5 channels are now correctly labelled and free to air, nothing is encrypted

The UK's Channel 5 package on Astra 1N at 28 degrees east 10.964 H, SR 22.000, FEC 5/6 which was all free to air except the one channel which is labelled '7701' is now completely free to air, '7701' is now also free to air, '7701' is the same region of Channel 5 which is broadcast on 10.773 H, SR 22.000, FEC 5/6, so this is happening a little later than I predicted but it's happening, once '7701' is correctly labelled as Channel 5 we can expect the Channel 5 on 10.773 to go soon afterwards (many thanks go to 'TOM' for letting me know that the encryption has gone)



11.052 H SR 22.000 FEC 5/6
7480 'encrypted' but it's free to air
is now showing ITV 1 LONDON HD

Remember I told you ITV are 'tidying up' their frequencies (swapping/moving channels), this ITV 1 London HD on 11.052 H is another move, we can expect the ITV 1 London HD on 10.832 H to go and be replaced by something else, more ITV 1 regions for sure, I think we now know where ITV will be putting their ITV's from the encrypted 12.402 V frequency, they will be going onto 10.832 H and I also expect the two 'William Road' test card channels on 11.052 H will also come into play, and I'm still standing by my 'prediction' that the 'World Exclusive' new ITV frequency I gave you of 10.994 Horizontal will be an ITV HD frequency, that is unless SES-Astra have decided to change the frequency after I 'leaked' their information but that's neither here nor there, the main thing is ITV have still got to 'light up' another transponder, and when they do.....
blah blah blah!!!!






"I GOTTA FEELING!!!!"(Black Eyed Peas once sang!!)

Remember this? from the e-mail I received from SES-Astra on 21/11/11

Transmission on 2D will be transferred on 1N (with same parameters) next year. Exact date is not yet defined... and it concerns only our customers at the moment.
New business on 1N is not public information either. However, we may disclose that ITV will start soon on 2.063 (in the coming days) and on 2.059 (in the coming weeks).
SES

Luxembourg

Since I 'published' that e-mail SES-Astra have closed off/shut down all their information giving (not that they were very forthcoming with their information in the first place, but that's another matter!), all anyone gets from SES-Astra now regarding Astra 1N are 'no comment', these two factors alone lead me to believe that the e-mail I received from SES-Astra is still correct and valid information.

"IT'S, OH, SO QUIET!!!!"(Bjork once sang!!) It really has been oh so quiet, but the important thing for us is that it continues to be oh so quiet, so quiet in fact that I can hear the rats from the film "Ratatoulle" LOL!, but seriously it really is oh so quiet, things should have happened that have not happened, albeit SES-Astra have been a little preoccupied over the turn of the year with other things (most notably the late December launch delay of the new SES-4 satellite and also some 19 degrees east business to take care of) but even so things are really too quiet regarding 28 degrees east, this leads me to believe that something is about to happen, there should be some 'action' soon and when I say soon I am talking about possibly next week that we might start to see some sort of 'action' occurring (the week commencing 09/01/12), what that action will be remains to be seen, it could very well be the beginning of Astra 2D services being transferred to Astra 1N, it could be ITV UK activity or it could be something else!.

"I GOTTA FEELING!!!!"(Black Eyed Peas once sang!!) and with what I've written above a feeling is exactly what I've got! "I gotta feeling" and I'm letting you know that "I gotta feelin" and my 'feelings' are usually not wrong!! that's all for now folks!!

"I'M STILL STANDING"(Elton John once sang!!) And I am still standing by this which I originally posted here on 15/12/11 and what I posted was that ITV's 11.052 H two labels 20735 + 20745 are now showing a 'William Road' test card, this can only mean more ITV 1 or ITV 1+1 regions and I would presume that the ITV regions on these labels will come from the encrypted 12.402 V, also the UTV+1 copy which has appeared on 10.832 H (it's already available on 10.891 H) will most probably also be replaced by either ITV 1 or ITV 1+1.

So with what looks like ITV's shuffling/changing of frequencies/channels in progress, I will 'predict' that the 'World Exclusive' new ITV frequency I gave you of 10.994 Horizontal will be an ITV HD frequency.










SEE ROB'S REVENGE HERE



re ASTRA 1N

"AIN'T NOTHIN' GOIN' ON BUT THE RENT!!!!" (Gwen Guthrie once sang!!)



"IT'S, OH, SO QUIET!!!!" (Bjork once sang!!)



and it is quiet too, nothing to declare!!!!





15/12/11

ITV's 11.053 H two new labels 20735 + 20745 are now showing a 'William Road' test card, this can only mean more ITV 1 or ITV 1+1 regions and I would presume that the ITV regions on these labels will come from the encrypted 12.402 V, also the UTV+1 copy which has appeared on 10.832 H (it's already available on 10.891 H) will most probably also be replaced by either ITV 1 or ITV 1+1.

So with what looks like ITV's shuffling/changing of frequencies/channels in progress, I will 'predict' that the 'World Exclusive' new ITV frequency I gave you of 10.994 Horizontal will be an ITV HD frequency. just remember where you read it first! AGAIN!! LOL!!!





SEE ROB'S REVENGE HERE











AFTER GIVING YOU 'WORLD EXCLUSIVES'

ON FREQUENCIES 11.126 AND 10.964,

DO NOT FORGET THAT ROB'S OTHER

'WORLD EXCLUSIVE'

OF

10.994 H

IS STILL TO COME

This frequency should be switched on in

January 2012 and will most certainly be for

the ITV 1 regions currently transmitted

on Astra 2B frequency 12.402 Vertical








06/12/11 ASTRA 1N FREQUENCY

10.964 H SR 22.000 FEC 5/6

CHANNEL 5 +1 now also FTA

CHANNEL 5 ('labelled' as 7701) still encrypted

CHANNEL 5 now FTA

5 USA, 5 USA +1 now FTA

5*, 5* +1 now FTA





05/12/11 ASTRA 1N FREQUENCY

11.052 H SR 22.000 FEC 5/6

ITV 1 CENTRAL SOUTH

ITV 1 CENTRAL EAST

ITV 1 +1 WALES

7480 HD encrypted


the above channels now have their proper 'labels' and are now only on 11.052 H,
they have been moved from their original encrypted frequency of 11.973 V,
only Sony TV Asia remains on 11.973 V





ASTRA 1N FREQUENCY INFORMATION

NOW THAT ASTRA 1N IS 'ACTIVE', THESE ARE THE FREQUENCIES YOU SHOULD BE CHECKING



10.964 H SR 22.000 FEC 5/6



Channel 5, Channel 5+1, 5

USA, 5 USA+1, 5* and 5*+1

are all now free to air

'label' 7701 showing Channel

5 (which is the Channel 5

on 10.773 H) is currently still encrypted



10.979 V



No Signal



10.994 H



Soon to be an ITV transponder. and I now think itwill be an ITV 1 HD transponder. This frequency should be switched on in January 2012

and will now most certainly not be for the ITV 1 regions currently transmitted on Astra 2B frequency

12.402 Vertical



11.008 V



No Signal



11.023 H



No Signal



11.038 V



No Signal



11.052 H SR 22.000 FEC 5/6



20735 + 20745 labels now

showing 'William Road' test

cards. more ITV 1 regions

coming here me thinks and

they will be from the currently encrypted ITV's on

12.402 V.

ITV 1 +1 Wales,

ITV 1 Central South +

ITV 1 Central East now have their proper 'labels' and are now only on 11.052 H, they have been moved from their original encrypted frequency of 11.973 V, only Sony TV Asia remains on 11.973 V



11.067 V



No Signal



11.082 H



No Signal



11.097 V



No Signal



11.112 H



No Signal



11.126 V SR 22.000 FEC 2/3

Now 'officially' active with Channel 4 HD,

Channel 4 HD on Eurobird switched off



11.141 H



No Signal



11.156 V



No Signal



11.171 H SR 22.000 FEC 5/6



Was active with Sky News SD and others

now part active for 'feeds' with different symbol rates and fec's



11.186 V



No Signal





SYMBOL RATE'S AND FEC'S WILL VARY BUT SYMBOL RATE SHOULD BE EITHER 22.000 OR 23.000 AND FEC WILL BE ANYTHING BETWEEN 1/2 AND 8/9





There are also other frequencies which Astra 1N could feasibly use but that's a bit of a 'long shot' so I won't put them up just yet!



Don't forget where you read it all first!!

And please don't forget, Fink it, Ink it but

please make sure you Link it Fink is used from American slang


Yet yet again "Rob's" is the lead, the others simply feed or bleed!!


ASTRA 1N

LATEST IPTV BOX WATCH UK BBC ITV CH4 CH5
VIA INTERNET - DO NOT DELAY
UK TV IN MALAGA WILL SOON BE SWITCHED OFF